Our Security Guards and Security Patrols with armed Security Officers  are trained to handle the intense and extremely resilient thieves that effect running a scrapyard or salvage yard within the Greater Detroit Area.
SavIsa Security provides 45 years of experience in Metro Detroit with the best Security Guard Solutions available.  Our hard hitting tactics keep criminals on the run and away from your property.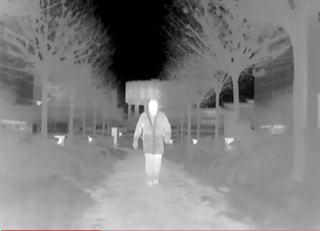 We offer RESULTS, consistently changing our Detroit Security Patrols and Guard routines and tactics by utilizing newer technologies such as Internet based camera solutions monitored by our trained dispatchers at no additional cost to our clients.
SavIsa Security has one of the largest alarm response verification patrol networks within the Greater Detroit area servicing more than 7,500 commercial and  individual alarm accounts, responding to more than 200 alarm activations a month, with a response time  between 15-25 minutes.
There are other companies that mention they use state of the art technology services  to "monitor"  your property and that they will contact the authorities when suspicious activity is "monitored". How effective can this possibly be when the criminals are well aware that the Detroit Police Department is understaffed and prioritize calls based on the severity of the crime.
The truth is SavIsa Security will monitor your camera systems at no additional cost and dispatch our skilled, military trained, Armed Security Guards. Having our Security presence on your properties with Patrols or Stationary Security will deter thieves. They don't want to fight for their freebies. They want to hit the yards and properties without Security. A camera in Detroit just doesn't cut it, it helps but statistically you need Security Services as well.
Your business is essential to your success.  SavIsa Security is essential to your business' security.
To purchase state-of-the-art Security Technology and DIY Security products mentioned above Visit our security products page  to browse and select from a large list of other security products!